Zagreb Exhibitions
Culture, art, entertainment, imperial architecture, films, and gourmet food, you will find it all in Zagreb. The largest and also the capital city of Croatia, Zagreb, offers its visitors the best kind of European hospitality. The city is also big on arts and is filled with some wonderful exhibition spaces where artefacts from around the world are displayed.
Places like FORUM, Zagreb Fair Convention Centre, Kulturni Centre Travno, Arena Zagreb, etc., offer cultural and social events spaces. These state-of-the-art centres help place Zagreb and Croatian art on display.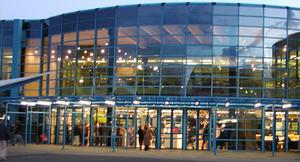 Zagreb Fair Convention Centre
Zagreb Fair Convention Centre
The Zagreb Fair Convention Centre is one of the biggest exhibition centers in the world and has a history of more than a hundred years. It offers a variety of premises of different types to hold a range of events. These centers can hold from 20 to 1200 people where people can organize presentations, conferences, fairs and other kinds of social and cultural events.
Address: Avenija Dubrovnik 15, 10020 Zagreb, Croatia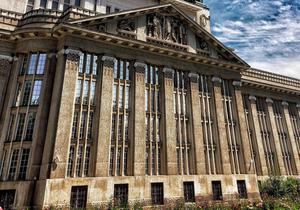 Croatian State Archives
Croatian State Archives (Hrvatski državni arhiv - HDA)
The Croatian State Archives is the place where the national archives of Croatia are placed. The building of the State Archive has a splendid architecture which was built in the year 1913. This place is full of paintings, lamps, chandeliers, decorative objects etc. which are interesting to explore inside and also outside. Visitors can also check out the Reading Room which was renovated recently.
Address: Marulićev trg 21, 10000 Zagreb, Croatia
Tel.: +385 1 480 1999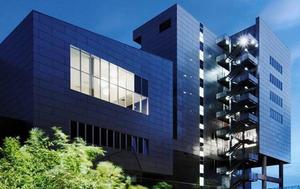 Plaza Event Center
Plaza Event Center
The Plaza Event Center was completed in 2007, and since then has provided a space for organizing exhibitions, seminars, conferences, presentations, etc. Spread across 2700 square metres, the center houses hundreds of events every year in its seven conference halls. These halls can be modified as per the requirement to accommodate different kinds of events.
Address: Mozaik Group doo, Slavonski avenija 6 / II, 10 000 Zagreb, Croatia
Tel.: +385 91 3456 627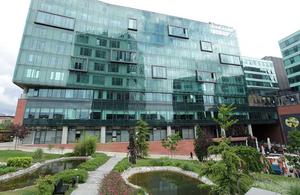 FORUM
FORUM
Centrally located in Zagreb, FORUM was established in 2012 in the city. This place incorporates 8 multifunctional conference rooms, which can be used flexibly for any kind of events. These rooms are decked with the best state-of-the-art facilities and the support team is ready to assist anytime. The FORUM is one of the best business centers in the city to hold professional events.
Address: Radnička cesta 50 – Green Gold Centre, 10000 Zagreb, Croatia
Tel.: +385 1 286 7777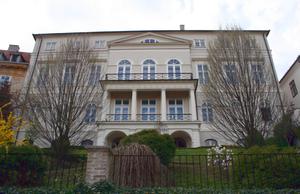 CC / SpeedyGonsales

National Home Palace
One of the most important buildings in modern-day Zagreb, the National Home Palace, is also known as The National Hall, Casino, Hall of Zagreb, Illyrian Hall and the Revival Hall. Built in 1838, the Palace has become an important cultural and educational spot, where the it is used for hosting promotional events, exhibitions, receptions or meetings.
Address: Opatička ul. 18, 10000, Zagreb, Croatia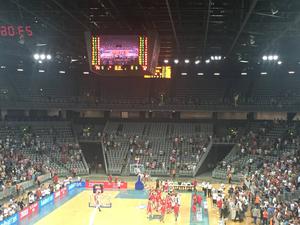 Arena Zagreb
Arena Zagreb
The Arena Zagreb is the biggest sports complex in Croatia with a capacity of 15000 people. The complex has a unique structure which resembles a gigantic rib-cage which makes it one of the most iconic landmarks on the city's skyline. Apart from sports events, the complex also incorporates various exhibitions, concerts, fairs.
Address: Ulica Vice Vukova 8, 10000 Zagreb, Croatia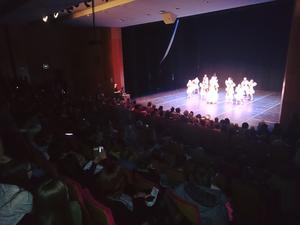 Cultural Center Travn
Cultural Center Travno (Kulturni centar Travno)
The Kulturni center Travno, established in 1972 is a space for organizing various events and activities like theater performances concerts, workshops, exhibitions, film programs and cultural as well as corporate events. This is a place where the International Puppet Theater Festival – PIF takes place is organized here along with many other puppetry festivals.
Address: Ul. Božidara Magovca 17, 10000, Zagreb, Croatia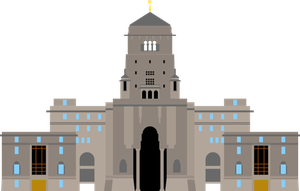 Hypo Expo XXI
Hypo Expo XXI
The Hypo Expo XXI in Zagreb is a multi-functional business center in the city where a variety of events and meetings are held. The main hall and other conference rooms can accommodate up to 1660 seats. The center also has a large exhibition space along with restaurants, bars, kindergarten, etc.
Address: Slavonska avenija 26/10, 10000, Zagreb, Croatia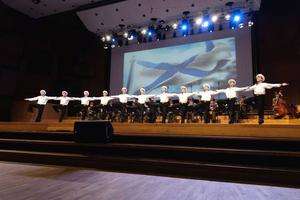 Vatroslav Lisinski Congress Hall
Vatroslav Lisinski Concert Hall (Koncertna dvorana Vatroslava Lisinskog)
A concert hall and a huge convention center, the Vatroslav Lisinski Concert Hall also sports a massive exhibition area with a lobby. The hall was named after a 19th-century composer Vatroslav Lisinski. The big and the small halls have the capacity of more than 2000 seats where a number of musical and cultural events take place.
Address: Stjepan Radić Square, No. 4, 10000 Zagreb, Croatia
Recommended Activities