Zagreb Galleries
Zagreb has a diverse art scene which can satisfy even the most demanding tourist. The art galleries in the city depict everything from the work of the Croatian artist like Mihanovic, Racic, and Bukovac along with many other world masters.
Art galleries like Art Pavilion, Lauba, Glyptotheque, etc. show the rich culture of Croatia and also inspire by holding art exhibitions of the young artists. So if you have an eye for art then a visit to the numerous art galleries, museums and art spaces in Zagreb is a must to broaden your horizons.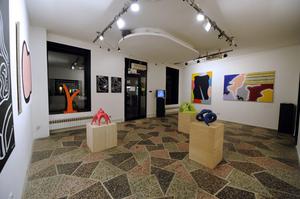 Galerija Greta
Gallery Greta (Galerija Greta)
Galerija Greta is a modern independent art gallery which exhibits new art collection every week. This is also a place to hold workshops, exhibitions, presentations, promotional events, projections, performances, and is also a great place for meetings. The gallery also supports all kinds of artists from the experienced to the novice ones.
Address: Ilica 92, 10000 Zagreb, Croatia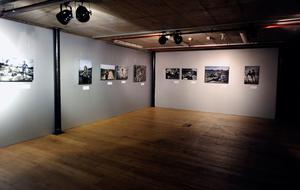 Lauba
Lauba
A private gallery situated in the Črnomerec district, Lauba houses the Filip Trade Collection exhibits and also some temporary exhibits featuring many foreign contemporary artists. Various art-related events and meetings are also held here from time to time. This place aims to help and support Croatian visual artists and spread awareness about Croatian Contemporary art. The gallery can be best described as a place in Zagreb for learning, getting entertained, and also for social interaction.
Address: Baruna Filipovića 23A, 10 000 Zagreb, Croatia
Tel.: +385 1 630 21 15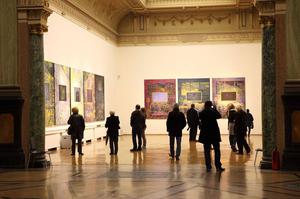 Art Pavilion
Art Pavilion (Umjetnički paviljon)
Founded in 1898, the Art Pavilion is one of the oldest art galleries in the country. The gallery is located in the Lower Town area of Zagreb near attractions in the city like Nikola Šubić Zrinski Square and King Tomislav Square. The interiors of the gallery feature spectacular art-nouveau style architecture, which is designed to host large-scale exhibitions.
Address: King Tomislav Square 22, Zagreb, Croatia
Tel.: +385 1 487 6487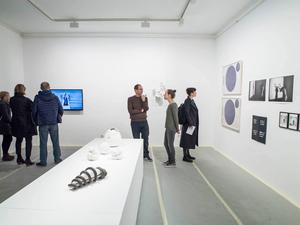 New Gallery
New Gallery (Galerija Nova)
Artists Ljerka Šibenik and Mladen Galić founded Galerija Nova in 1975 and is a nonprofit art institution. The gallery has an impressive line-up of exhibitions, talk shows, performances etc. This place is devoted to support and propagate the contemporary visual art practices in Croatia.
Address: Teslina 7, 10 000 Zagreb, Croatia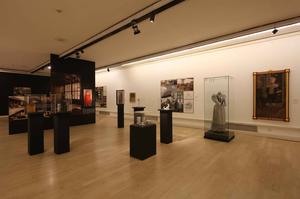 Gallery Kloviceva Dvori
Gallery Kloviceva Dvori (Galerija Klovicevi Dvori)
The Galerija Klovicevi Dvori derives its name from Juraj Julije Klović, a 16th-century Croatian artist. This Croatian gallery was established in 1982 and is situated in Gradec in Upper Town in an ex-Jesuit monastery. It is one of the city's top destinations to view Croatian and international art and the previous exhibitions have exhibited world-famous artists like Picasso and Chagall.
Address: Jezuitski trg 4, HR-10000 Zagreb, Croatia
Tel.: +385 1 485 1926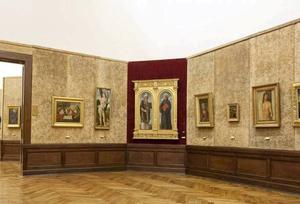 Strossmayer Gallery of Old Masters

Strossmayer Gallery of Old Masters (Strossmayerova galerija starih majstora)
The Strossmayer Gallery of Old Masters houses the Bishop Josip Juraj Strossmayer's collection which includes 4,000 pieces, out of which around 250 are displayed. The collections were donated by the bishop to this fine arts gallery which is located in the Croatian Academy of Arts and Sciences. The architecture of the building is impressive and visitors can examine the excellent works of the old masters here.
Address: Trg Nikole Šubića Zrinskog 11, 10000, Zagreb, Croatia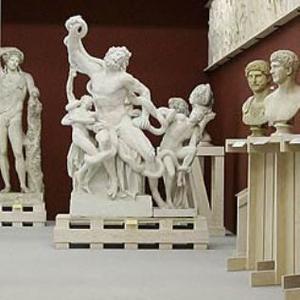 Glyptotheque
Glyptotheque
The Glyptotheque gallery lies in the heart of Zagreb on the Medvedgradska Street in the Gornji Grad - Medveščak district. This sculpture museum is a part of the Croatian Academy of Sciences and Arts. Visitors visit this museum mainly to discover collections of modern Croatian sculptures.
Address: Medvedgradska ul. 2, 10000, Zagreb, Croatia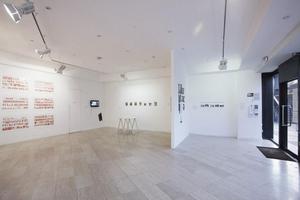 Gallery Miroslav Kraljević
Gallery Miroslav Kraljević (Galerija Miroslav Kraljević)
The Galerija Miroslav Kraljević was established in the year 1986 and holds a wide variety of art events, exhibitions, lectures, seminars, etc. This is a non-profit organization which was named after Miroslav Kraljević and is one of the most influential art spaces in the city. The gallery also undertakes to publish and also has many online projects.
Address: Pavla Šubica 29, 10000, Zagreb, Croatia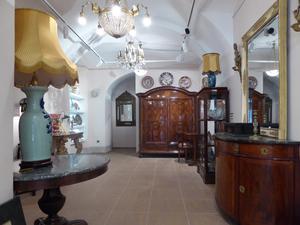 Vugrinec Gallery
Vugrinec Gallery
The Vugrinec Gallery is centrally located in the city of Zagreb and hosts an enviable collection of Croatian art belonging to the 19th and 20th century. The gallery is owned by Croatia's popular scorer Davor Vugrinec and also holds various sports memorabilia along with art. The gallery includes paintings, fabrics, ceramics, chandeliers, room lamps, glassware, silverware, furniture, watches, etc.
Address: Radićeva 5, 10 000 Zagreb, Croatia
Tel.: +385 1 580 6309, +385 98 268 780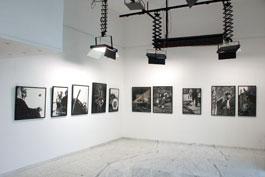 Gallery Badrov
Gallery Badrov (Galerija Badrov)
Galerija Badrov functions both as a gallery and a unique antique shop. Opened in 2003, the gallery was opened in the victory of Fascism Square and also hosts the one and only photo gallery in the country. Visitors can see artifacts in a range of different styles like Art Deco, Baroque, Secessionism, etc.
Address: Trg Žrtava fašizma 1, HR-10000 Zagreb, Croatia
Tel.: +385 1 457 2575, +385 1 457 2573
Recommended Activities