Top Things to do
Zagreb is of the largest destinations in Croatia to explore experience. The Croatian city of Zagreb offers a variety of scenic and top-visited hotspots within the city. While it can be a bit difficult to explore all, especially on short stays, we think the day would be better spent exploring rather than sitting around in the hotel and visiting the best restaurants and bars.
We have a large variety of tours, some even shorter than a day. Come visit this beautiful city and choose the tours and sites you would like to explore.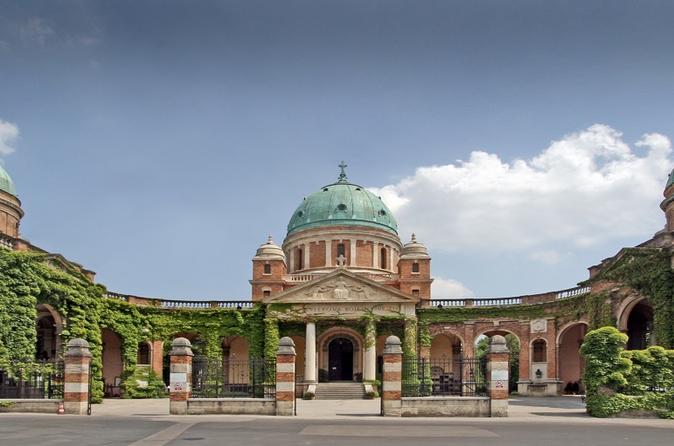 Zagreb BIG tour
Explore everything that Zagreb has to offer in both the city center and surrounding areas. Combining a walking tour and a panoramic car tour, you will get a taste of the entire city. See the bigger picture of life in Zagreb by visiting a variety of neighborhoods, the new part of the city called Novi Zagreb, different locations where the locals spend their free time and more.
CHECK AVAILABILITY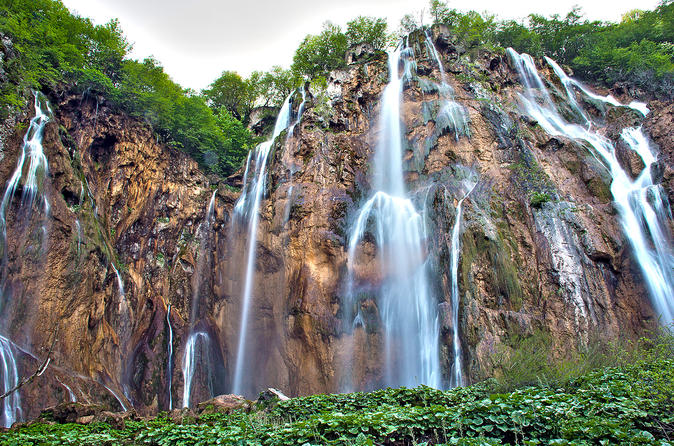 Plitvice Lakes Photo Tour - Full Day Trip from Zagreb
Join us on the Plitvice Lakes photo tour and get an overload of natural beauty. Your professional photographer-guide will show you how to get the best shots and teach you new skills in photographing waterfalls and nature. A tour of the lakes easily takes all day, if you feel like walking all the trails. You can speed up your visit by using shortcuts run by boats across the major lakes. But take your time, sit by the waterfalls and get your face wet. When hungry, visit the Licka kuca restaurant for some local delicacies. When tired, make your stops short or else the daylight will hide behind the surrounding tall hills.
CHECK AVAILABILITY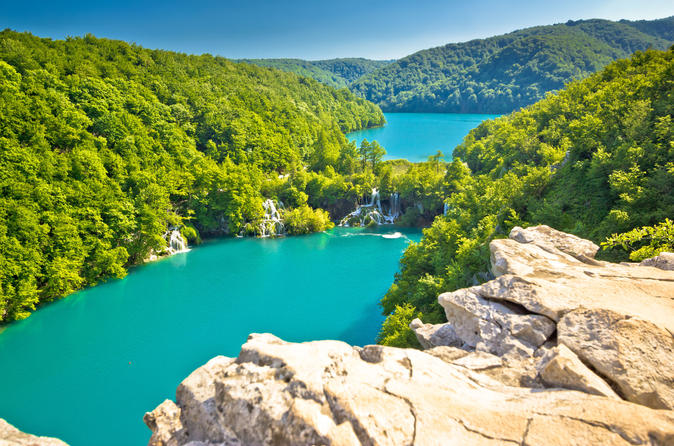 Zagreb Super Saver: Zagreb Walking Tour and Plitvice Lakes National Park Day Trip
Combine a 1.5-hour city walking tour with a day trip to Plitvice Lakes National Park with this Zagreb Super Saver. On one day of your vacation in Croatia's dynamic capital, set out with a local guide to discover top attractions in the upper and lower towns. Then, on another day, discover the stunning Plitvice Lakes. With a guide and small group of up to 15, walk along scenic trails, marvel at the vivid turquoise lakes, and enjoy an electric boat ride as well as a panoramic bus or train tour. Highlights
CHECK AVAILABILITY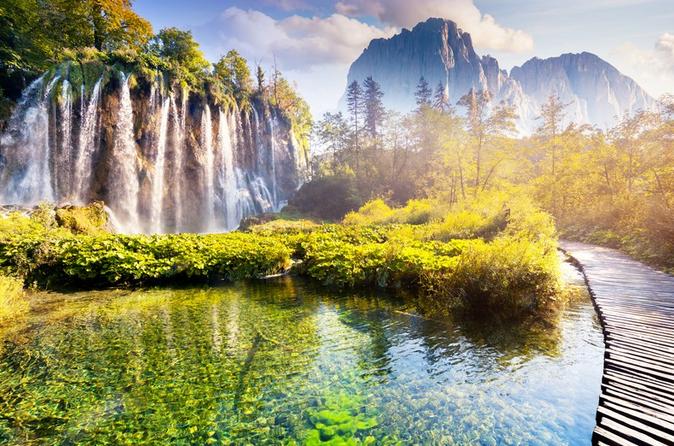 Zagreb to Split Group Transfer with Plitvice Lakes Tour
Save your time and money on an organized sightseeing tour of Plitvice Lakes National Park with transfer from Zagreb to Split or Trogir in one day (door-to-door transfer service). Discover Plitvice Lakes, a national park of exceptional beauty protected by UNESCO World Natural Heritage accompanied by experienced and knowledgeable tour guide and travel comfortably.
CHECK AVAILABILITY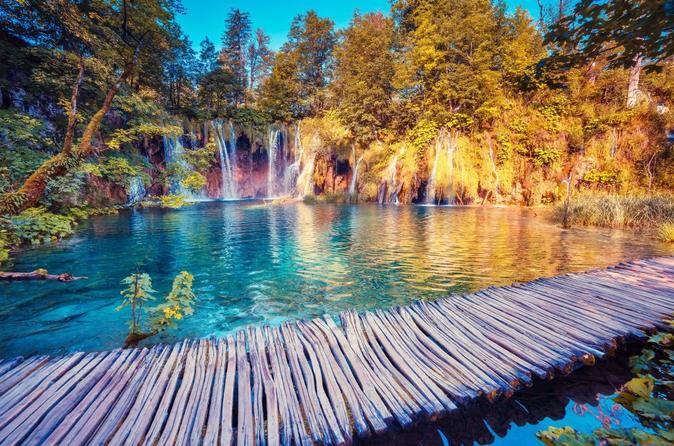 Plitvice Lakes and Rastoke Full-Day Tour from Zagreb
Discover the natural beauty of rural Croatia in this 11-hour tour from Zagreb. Visit the picturesque watermill village of Rastoke, then head to Plitvice Lakes National Park - the oldest national park in Croatia. Become one with nature and embrace the stunning beauty of the waterfalls and the lakes that will surround you. In addition, be accompanied by a licensed guide that knows all the ins and outs. Small group for a great experience!
CHECK AVAILABILITY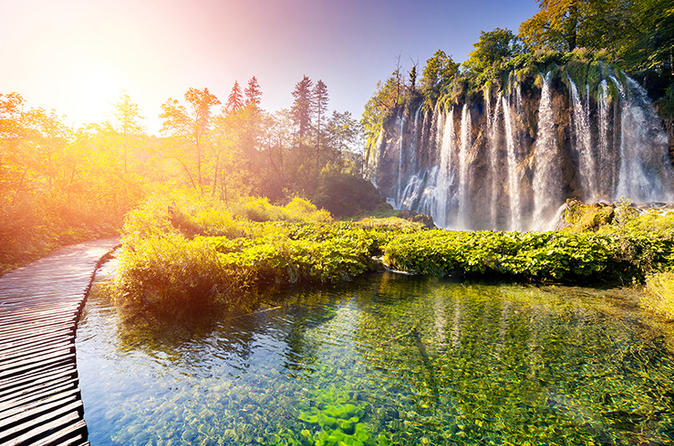 Plitvice Lakes Guided Day Trip from Zagreb
Easy and convenient AC transfer from Zagreb to Plitvice Lakes National Park with English speaking drivers and guides. Pick up and transfer from Zagreb to Park and back with same price as public buses. Join our relax and easy going excursions on daily base with convenient prices.
CHECK AVAILABILITY