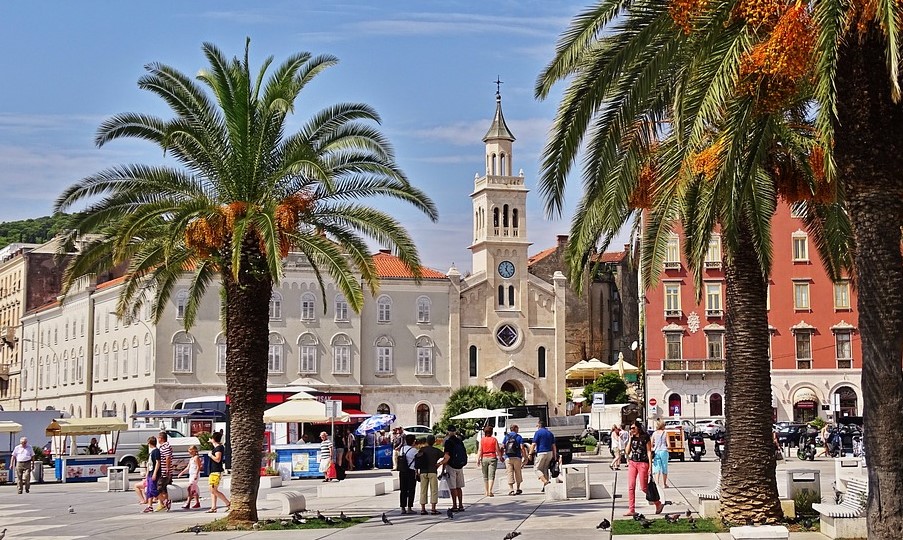 Zagreb is a popular tourist destination with drop-dead gorgeous things to do and see. The coastal destination is blessed with many day trip opportunities around the city. For those who are craving to explore fascinating spots around Zagreb. Head to the historic centre of Split, and revel in the fantastic sights of this Croatian coastal city.
Explore the Old Town
The old town of Split makes a great spot to explore. With a maze of streets and cobblestoned lanes surrounding Diocletian's Palace, it's just the place to spend time rambling around. Look out for the People's Square (Narodni Trg) at the heart of the Old Town, and take out time to admire the old town clock, which also makes an Insta-worthy shot. Plenty of cafes and restaurants spill out into the square and make fun spots to hang around with friends and family.
Enjoy the Sparkling Hues of the Blue Cave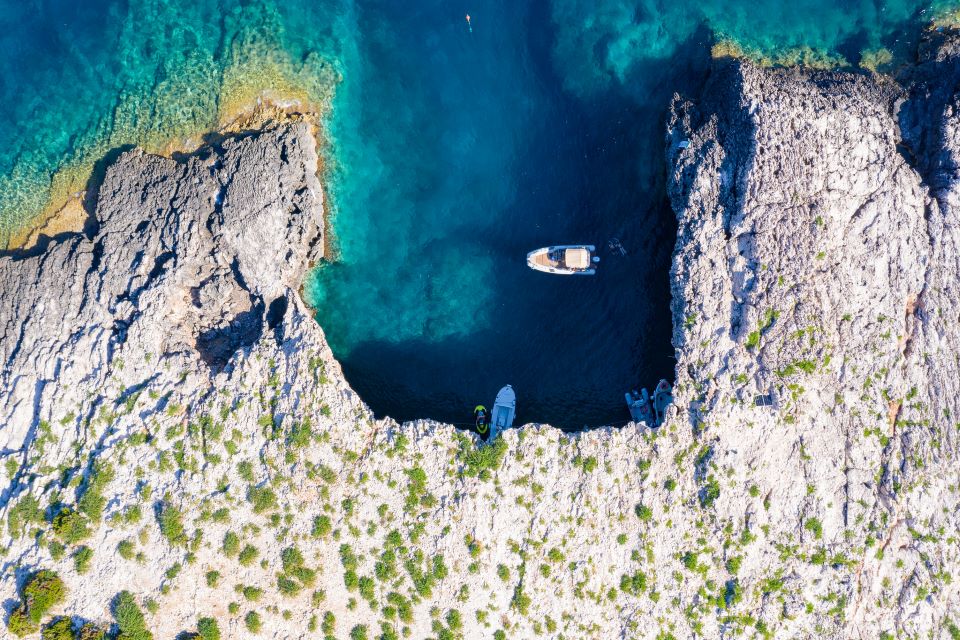 Credit: Flickr/dronepicr/CC BY 2.0
For adventure-seekers who wish for a day filled with excitement can plan a Blue Cave Tour, a whole-day sailing trip that offers a glimpse of the most beautiful Adriatic islands. The tour is pure magic of nature, and visitors can also enjoy a stint of snorkelling in stunning turquoise water in Budikovac Lagoon.
Explore the Marjan Forest Park
Yet another great sightseeing spot is the green oasis of Split, Marjan forest park. It is one of the most beautiful places to visit in the town and is also known for its Diocletian's Palace. Visitors can plan to climb Marjan Hill and soak in nature and the treasures it offers. There are many waterways, and visitors can plan a stint of kayaking or paddleboarding.
Explore the Saint Domnius Cathedral & Bell Tower
Spectacular views await you at the oldest building of Split, the Mausoleum of the Roman Emperor Diocletian. The 12th century Saint Domnius Cathedral courses back to the year 3 AD and makes a great place to revel in the architecture. One of the most popular parts of the Cathedral is its gates which are carved in walnut by Croatian sculptor Andrija Buvina. Look out for the bell tower of the Cathedral, which was reconstructed and offers a great opportunity to climb the steps all the way to the top of the bell tower and enjoy the mesmerising views of the entire city.
Explore Zagreb and plan your day trips to make the most of your vacation. With plenty of sightseeing opportunities in and around the city, visitors can enjoy their holiday vacation to the tee!