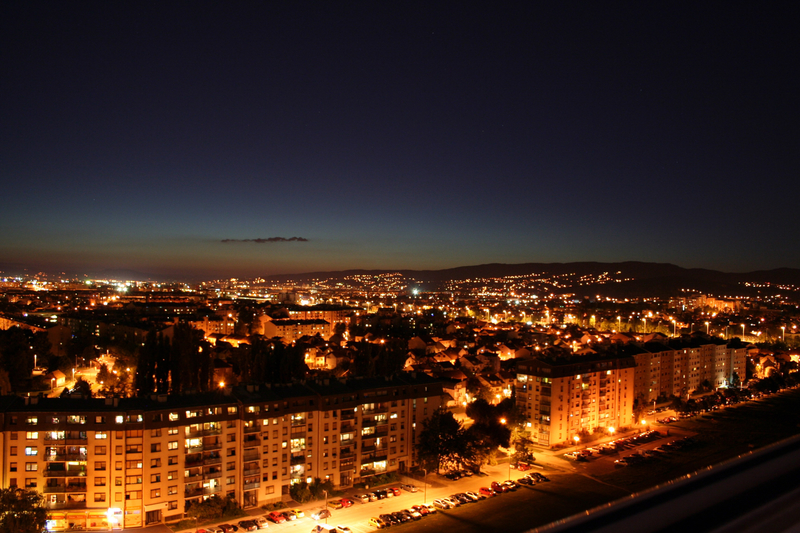 The Croatian capital is an important tourist hub in Europe, drawing in visitors all year round. Apart from its medieval landmarks, and vibrant streets, the cityscape offers beautiful vistas from a bird's eye viewpoint. Head for the skies and enjoy a completely different perspective of the glorious, historic Zagreb.
Lotrščak Tower
This ancient landmark was constructed in 1266; built to guard the southern gate of the now-demolished Gradec town wall. You can enjoy a panoramic view of the city from the top floor. The tower's name is derived from a Latin word meaning 'thieves' bell' (Campana latrunculorum), referring to a bell hung in the tower in 1646 to signal the closing of the town gates. You'll also find a Grič cannon at the top, added during the 19th century. For 147 years, this cannon has been fired to mark midday; an indication for the surrounding church bell ringers. 
Zagreb 360°
An observation deck in the heart of Zagreb, this 16-floor tower dominates the city skyline and offers a 360° bird's eye view of the main square (Ban Jelačić), anduševac fountain, Kaptol, Gradec, Upper and Lower town. It is accessible to people with disabilities too and it is family and pet-friendly, with binoculars all around the viewing deck. Book your tickets today for a spectacular and truly unmissable experience. 
Medvedgrad Castle
Visit this 800-year-old tower as it stands watching over Zagreb on the south slopes of the Medvednica mountain. Built to protect medieval lords, the castle's unique architecture makes it impregnable. There are several legends related to the Castle, including tales of hidden papal treasures and the Black Queen (Barbara of Cilli). You can enjoy the natural scenery as you hike up the mountain and then a beautiful 180° view of Zagreb city. 
Skydiving in Zagreb
Experience a rush of adrenaline as you free fall and get the ultimate bird's eye view! Skydiving in Zagreb offers tandem jumps of around 3,000 meters high, usually from Cessna planes. Your adventure begins with a few ground preparations, you will be instructed on crucial information about the jump and proper techniques for freefalling.  For those inexperienced with skydiving, you can always dive with an instructor from the Zagreb team, who will deploy the parachute for you while you enjoy approximately 50 seconds of euphoria and relative weightlessness.