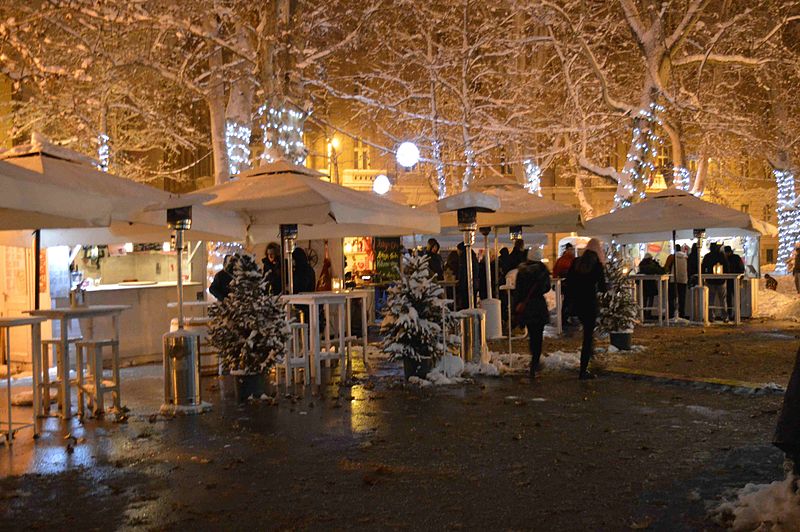 Christmas is just around the corner, which means it is time to gear up and book your tickets early as you prepare to visit the stunning Croatian city of Zagreb. This Croatian capital definitely adds a new charm and is a beautiful getaway to take with your loved one during Christmas. Here is how you can add a festive touch to your holidays, and spend an amazing vacation in the European city of Zagreb.
Walk around Ban Josip Jelacic Square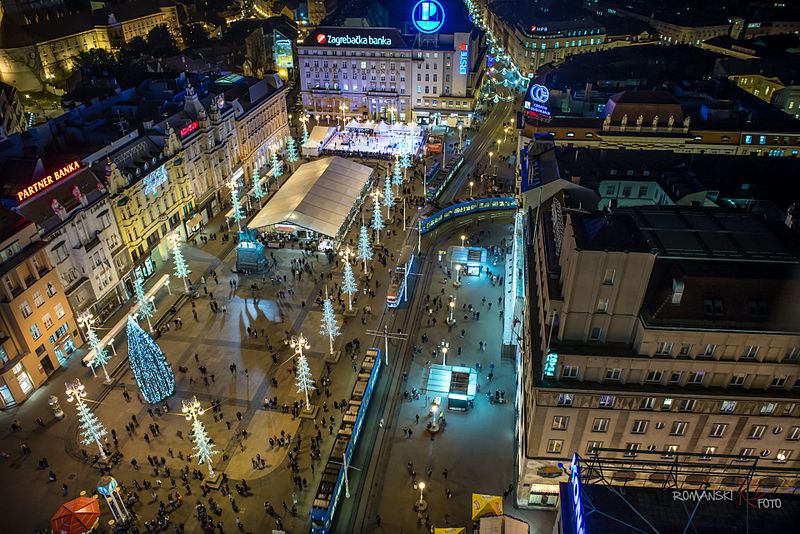 Credit: Flickr / rom@nski photo / CC-BY-2.0
You can grab some hot beverages as you visit this spot in Zagreb. The fountain is transformed into a wonderful display of lights and cosy seating with some stalls serving food and drinks. The huge, decorated Christmas tree gives off the perfect festive vibe as live music is also played during the weekends and some days of the week.
Explore the Zrinjevac Park
Straight out of a fairytale book is the Zrinjevac Park of Zagreb. It is exceptionally well decorated during Christmas time. You are sure to find lots of artists' stalls, special food and drinks for the season and even some special Christmas gift ideas for you to try out. Enjoy the mulled wine, sip on some decadent hot chocolate while you munch away on cookies as you wander around; the choice is yours!
Enjoy skating on King Tomislav Square
Grab a hold of your loved one and head over to one of Zagreb's most beautiful parks, decked with ice skating rinks and stalls filled with amazing Christmas souvenirs and beverages. Hang about, shop or take part in skating with strangers and have fun during your trip!
Wander through the streets of this Croatian city and get a chance to sightsee at some amazing spots with discounts to many wonderful tour opportunities!