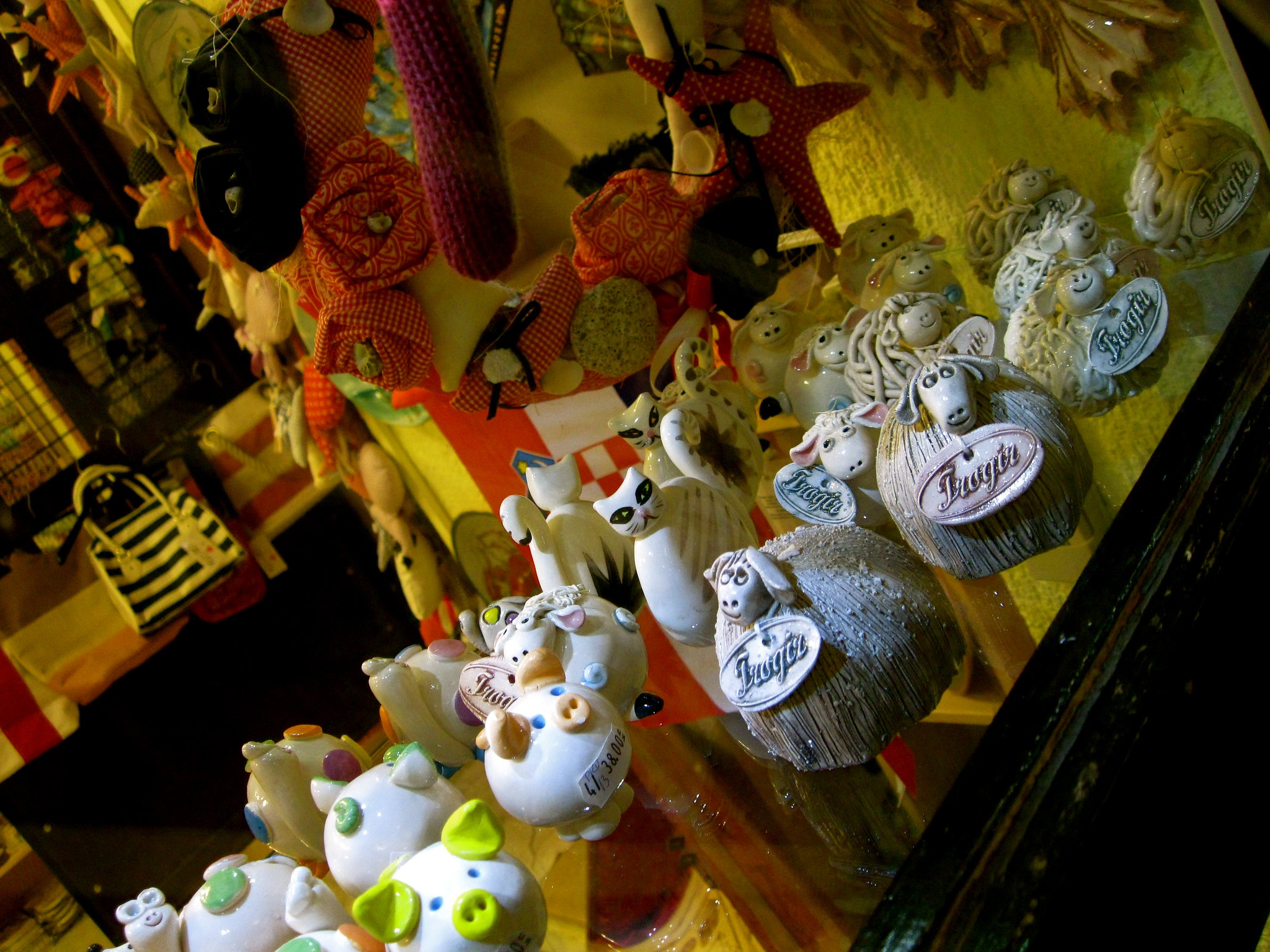 Credit: Flickr / Athena Lao / CC-BY 2.0
Croatia has gained a reputation as a hip destination; it is not often seen in travel magazines, the country effortlessly combining seaside luxury with a dash of old European culture. Shopping in Zagreb is a wonderful experience. Like the country, the souvenirs here are unique.  No matter what kind of traveller you are, from budget to luxury, remember to take back some Croatian goods, delicious treats, and items significant to Croatian heritage.
Lavender Products
Croatia is synonymous with large lavender fields and the smell of flowers wafting through the air. You can't bring home an entire lavender field but can always come home with some locally made lavender products, especially soaps and other cosmetics that make getting ready in the morning extra soothing. Croatians have become very creative when it comes to infusing everyday items with lavender, so your trip will be an excellent opportunity to upgrade your day-to-day toiletries. We recommend picking up some dried lavender sachets and some lavender essential oil which you can add to clothes or some boiling water to make your home smell flowery and fresh. What a wonderful way to remember your trip!
Sestine Umbrella
You'll find the traditional umbrellas in Dolac Market, larger versions of the Šestine Umbrella. This cherry red umbrella originates in Šestine. A small, picturesque village near Zagreb. Legend has it that a young couple hid under a dark umbrella during a really volatile rainstorm and the umbrella turned red due to their passion and desire to be together. The umbrella is part of traditional Croatian folk wear. 
Cravat/Ties
Croatia is the homeland of the cravat so don't leave it without the original necktie. The word cravat comes from a French corruption for the pronunciation of the word Croat, since Croatian troops originally wore them. While the earliest cravats were much simpler than what you'll get today, the modern tailored necktie and its cousin the bowtie are direct descendants of these earlier Croatian neckties.  You'll find exquisite cravats at local stores around Zagreb. We recommend Croata, which makes some amazing ties inspired by unique Croatian designs. You'll find their shop at Ilica 5, 10000 Zagreb. 
Maraschino Cherries & Liqueur
Maraschino cherries are a staple cocktail ingredient, you'll find it in bars around the world (especially in Manhattans) but in Croatia, they're used in their own liqueur. Historically made by Dominican monks in the fifteenth century, maraschino liqueur is now one of the signature products of Zadar but you'll find them in shops around Zagreb too. Check out Maraska's shop in Zagreb for their amazing selection of Cherry Liqueur.