The landlocked city of Zagreb is known for its historic attractions and architectural marvels. With borders, museums and galleries opening up for visitors, you now have the chance to experience and explore some important cultural landmarks, like the Zagreb Cathedral. Take your time to read and learn all the fun things to know about the Zagreb Cathedral, an iconic local landmark.
With historic interest spanning decades, the Zagreb Cathedral is an attraction for residents and visitors looking to understand a portion of the history of the city. The landmark is designed in the classic Gothic architectural style, built in the 11th century. Slightly different from the original construction, the Cathedral has been destroyed and restored over the years because of natural calamities and attacks, showcasing a distinct neo-Gothic style as of viewing today.
The Zagreb Cathedral is also famously dedicated to the Kings Saint Stephen & Saint Ladislaus, along with the Assumption of Mary. This Roman Catholic Church stands tall in the centre of Zagreb city on Kaptol Square and is an icon, with the prominent twin spires visible from nearly all parts of the city towering at the height of 354 feet (108 metres). The Archbishop's Palace also encloses the Cathedral from all three sides.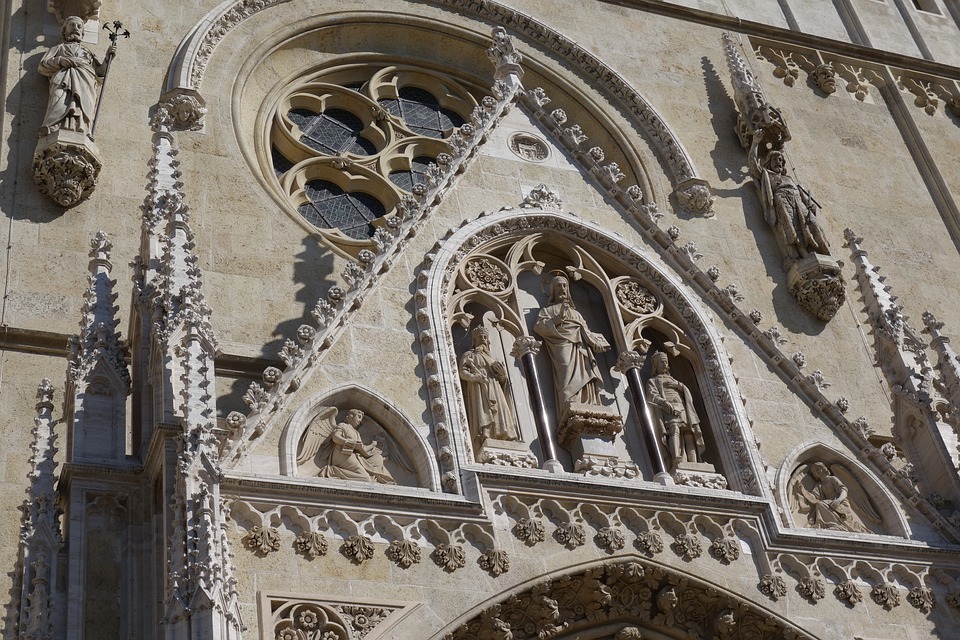 Considered to be among one of Croatia's sacral buildings and the largest as well, visiting the Zagreb Cathedral is a monumental achievement of its own. Book a walking tour, or take time off to wander around and see the interiors displaying hints of the Middle Ages and the Renaissance architecture, including the Zagreb Cathedral Treasury, based on appointment, and the Zagreb Cathedral Organ, featuring four manuals, nearly 6000 flue pipes and seventy-eight registers. The best time to visit this attraction is during the daily mass, so check out the Cathedral mass time and plan a trip accordingly.