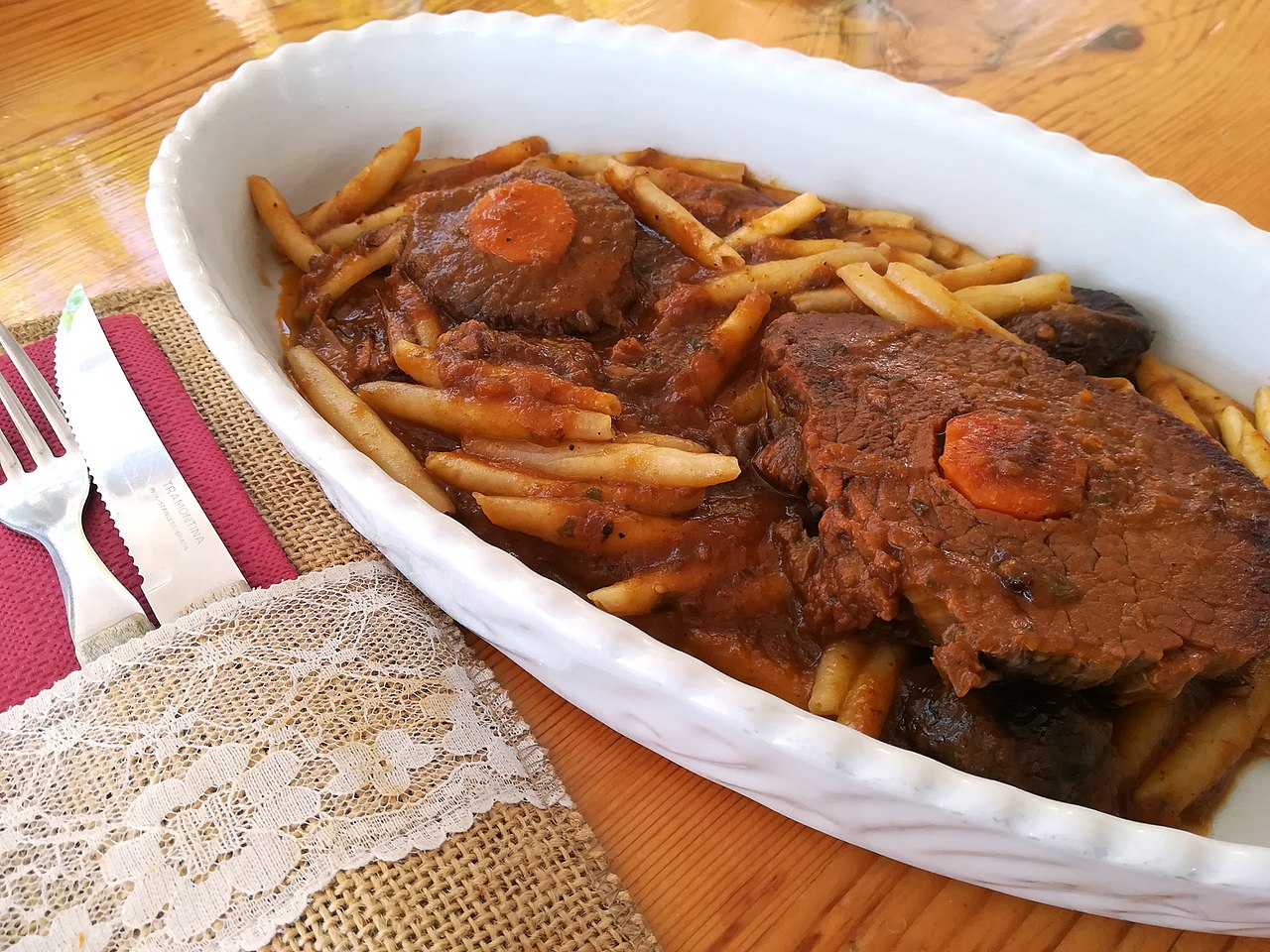 We often find that exploring a new city can be tedious and exhausting, but there is no better feeling than learning about a completely new culture and creating memories with your family and friends. On your trip to the Croatian city of Zagreb, be sure to let loose and visit some of the local cafés and restaurants for some must-try food items that will have your mouth watering!
Cuspajz – Meat and Vegetable Stew
Comfort food for most of the Croatians, the Cuspajz is a dish that is made almost every week with a varied variety of ingredients. It is a homemade stew and has different types of meat and vegetables added. Cuspajz is a perfect dish when serving large families during gatherings.
Strukli
Have you ever tried a mixed dish of cottage cheese and sour cream? Strukli is essentially a pastry dish where a special dough is filled with sour cream and cottage cheese. It is served as a dessert and is undoubtedly Zagreb's most popular food item. Try it out!
Knedli – Sweet Potato Dumplings
Mostly made at home, this dish is a must-have, especially if you know any locals in Zagreb. The potato dough is stuffed with plum and apricot, covered with breadcrumbs and topped with sugar to get the delicious taste. While it may be too sweet for you, it is also a food item that many have for lunch!
505 s crtom – Croatian Candy
Trying out the 505 s crtom is another way to bring back old memories. Typically known for being the hard candy that we know since the olden days, this small but delicious food item is definitely a delight when you visit Zagreb. You can try out this candy at any grocery store in Zagreb.
Visit Zagreb today and get a chance to check out the local bars and clubs for a good time and some good local food!