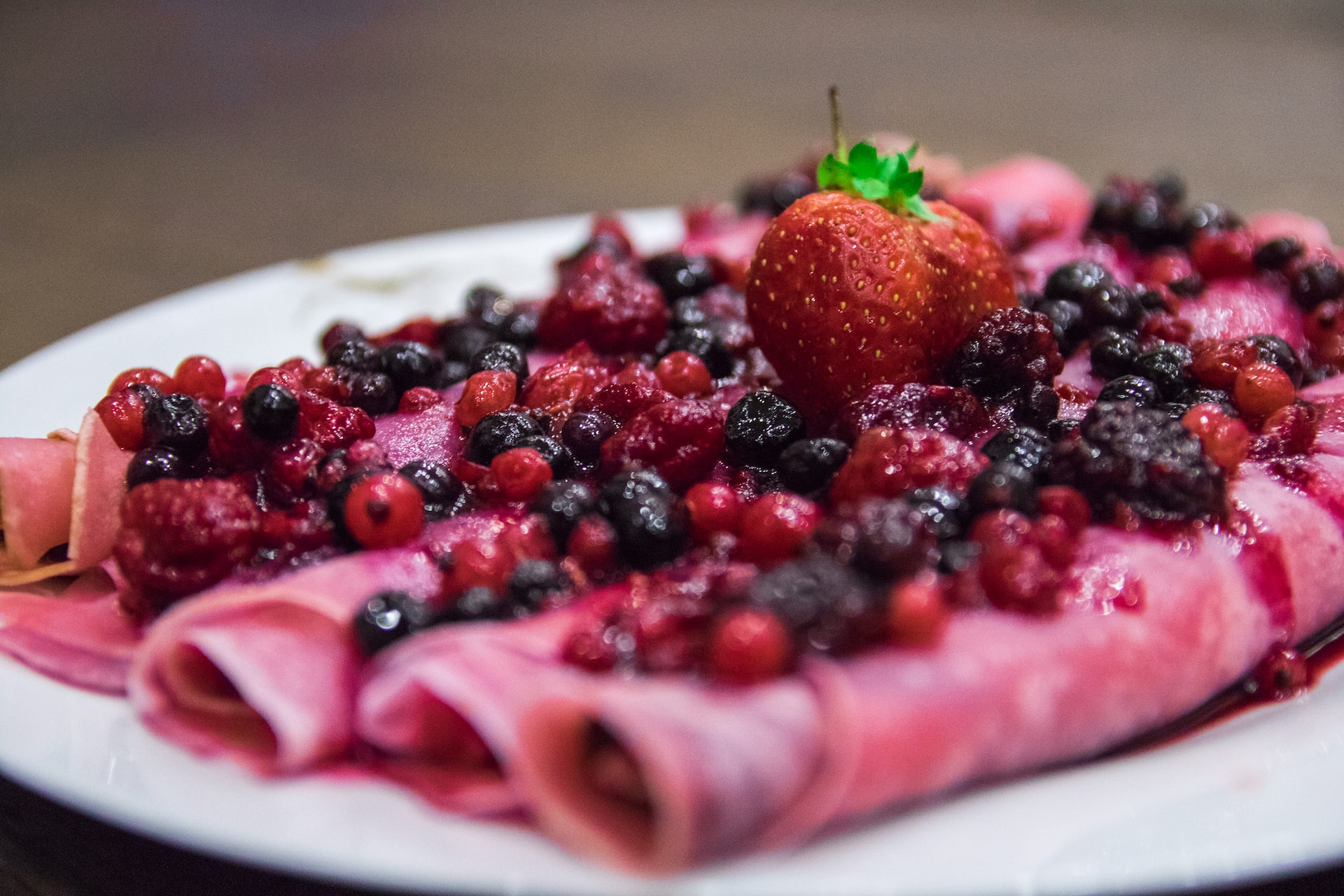 Winter is around the corner, and so is the festive holiday season. Whether you celebrate Thanksgiving or Christmas, food is something which can be enjoyed in all seasons, any time of the year. While you plan a memorable vacation to Zagreb, be sure to visit the local restaurants & cafes that serve up traditional Croatian food on a platter. Once you have a bite, you wouldn't want to explore anywhere else!
Brudet
Brudet is a dish similar to pasticada because Croatians have a deep affinity for flavourful meat stews with a rich aroma. Every family & restaurant has a unique way of cooking, but traditionally it is cooked with tomato, fish, spices & vinegar. Besides prawns, some brudet also include eels and frogs - but you can choose!
Sarma
Order hot sarma from any food shop if you want to stick to healthy meals during your travels. This dish is a roll of vegetables and meat that is wrapped in cabbage leaves and cooked with bacon. This winter dish is something you can enjoy day or night!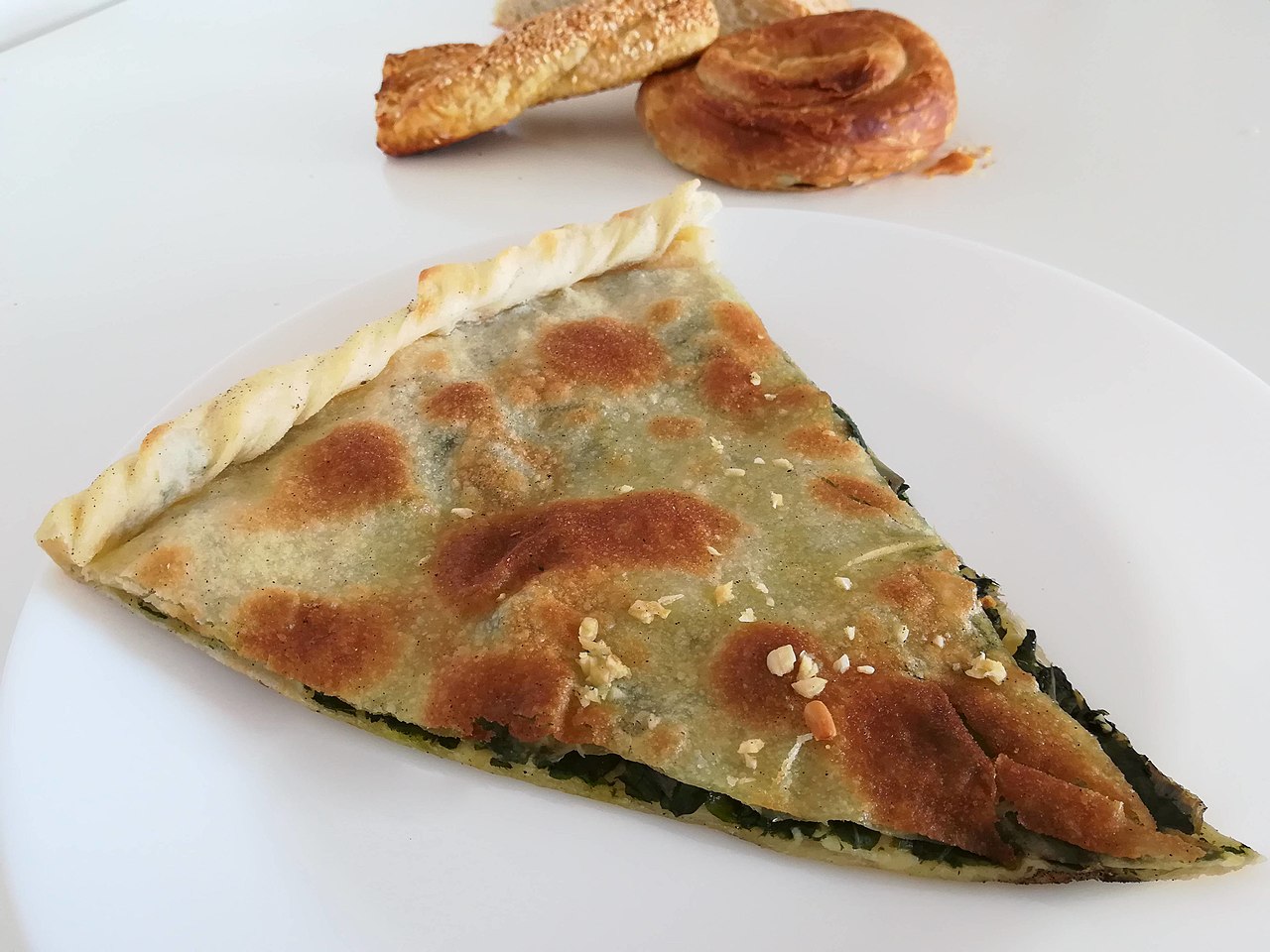 Credit: Popo le Chien / CC-Zero
Soparnik
If you ask us, soparnik is something every pizza lover will take delight in eating. Between layers of thinly rolled dough, swiss chard, spring onions, salt & parley are added before baking on an open hearth. Coated with olive oil & cut into diamond shapes, it is tradition to have this on Christmas Eve.
Gregada
Gregada is a fish stew that is made fresh using the best catch of the day. It can be from regular fish to shrimps and even sometimes scorpion fish to pack on the generous seafood flavour. It is enjoyed with potatoes and served with wine. Have it in a restaurant with a nice view for the perfect end of the day. Cheers!
Black Risotto
The Black Risotto or the crni rižot is without a doubt an iconic Croatian dish. Squid ink gives the dish the natural colour, and cuttlefish included with garlic, olive oil & red wine give the meal a rich seafood flavour. A word to the wise, don't forget to rinse your mouth well because it will turn black after a bite. It's worth it!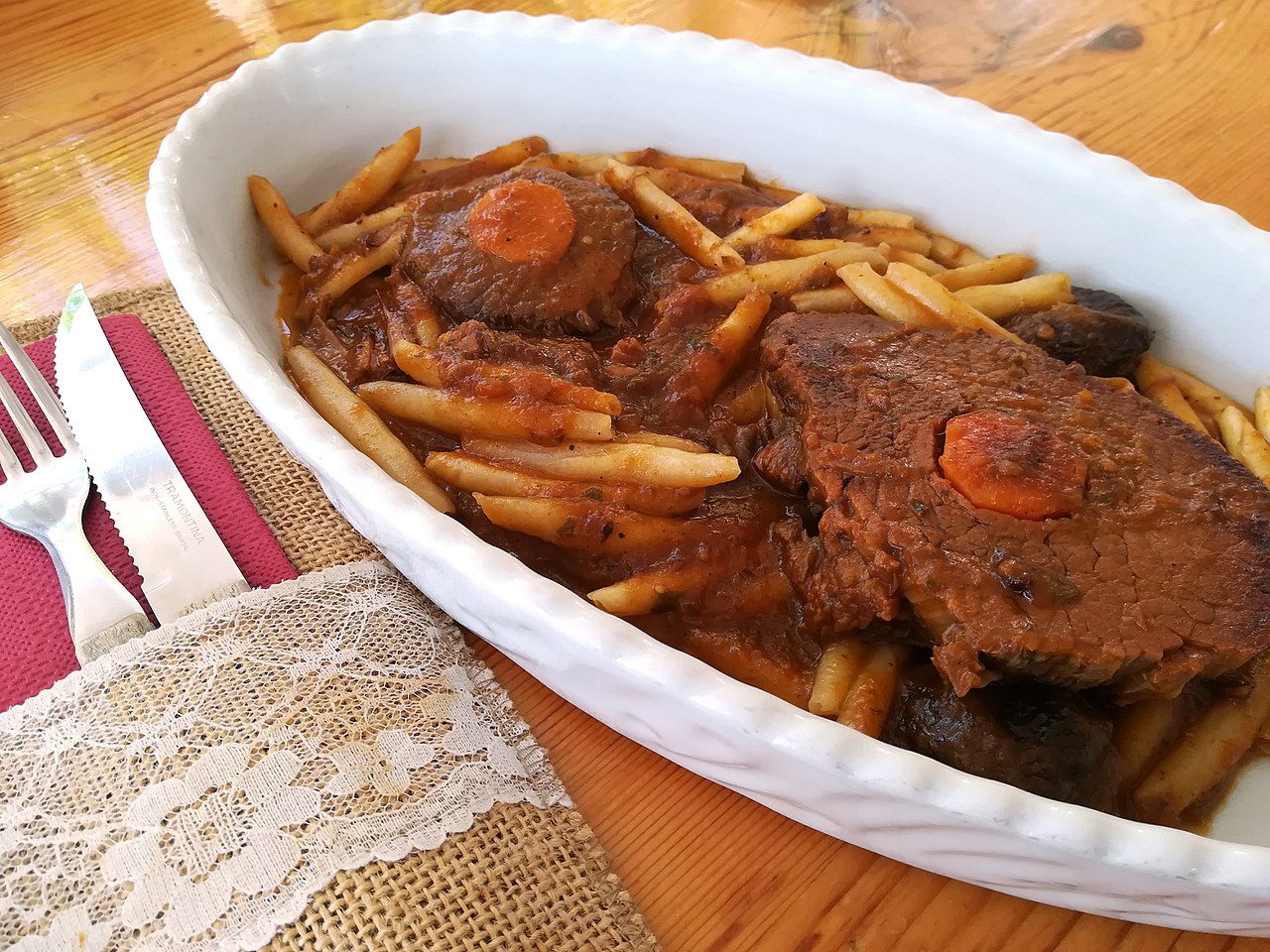 Credit: Popo le Chien / CC-Zero
Pasticada
Some would call Pasticada the ultimate Croatian comfort dish, which is perfect for ordering or cooking during the winter season. The dish includes meat stuffed with carrot, garlic, cloves, and bacon & red sauce for extra flavour. It's served with gnocchi, so it's a win-win!
Peka
Among several winter comfort dishes popular in Zagreb, Peka is one to top the list. Essentially, the fish stew is slowly cooked after being marinated with local spices. This enjoyable meal is rich in flavour, aroma & vitamins! Dig in!
Fritule
Like most winter food items on the list, Fritule is popular among the Croatians because they are served up, especially for Christmas. This miniature dough is thick, buttery and filled with rum & raisins. Enjoy it with whipped cream, melted or powdered sugar for the ultimate food coma!
Buzara
There is little doubt why seafood is so popular among the locals, but enjoying a hearty stew of any mussels-based dish like buzara is a must-try! You can enjoy this with shrimp, clams, scampi and several other fish varieties for a delicious home-cooked local meal.