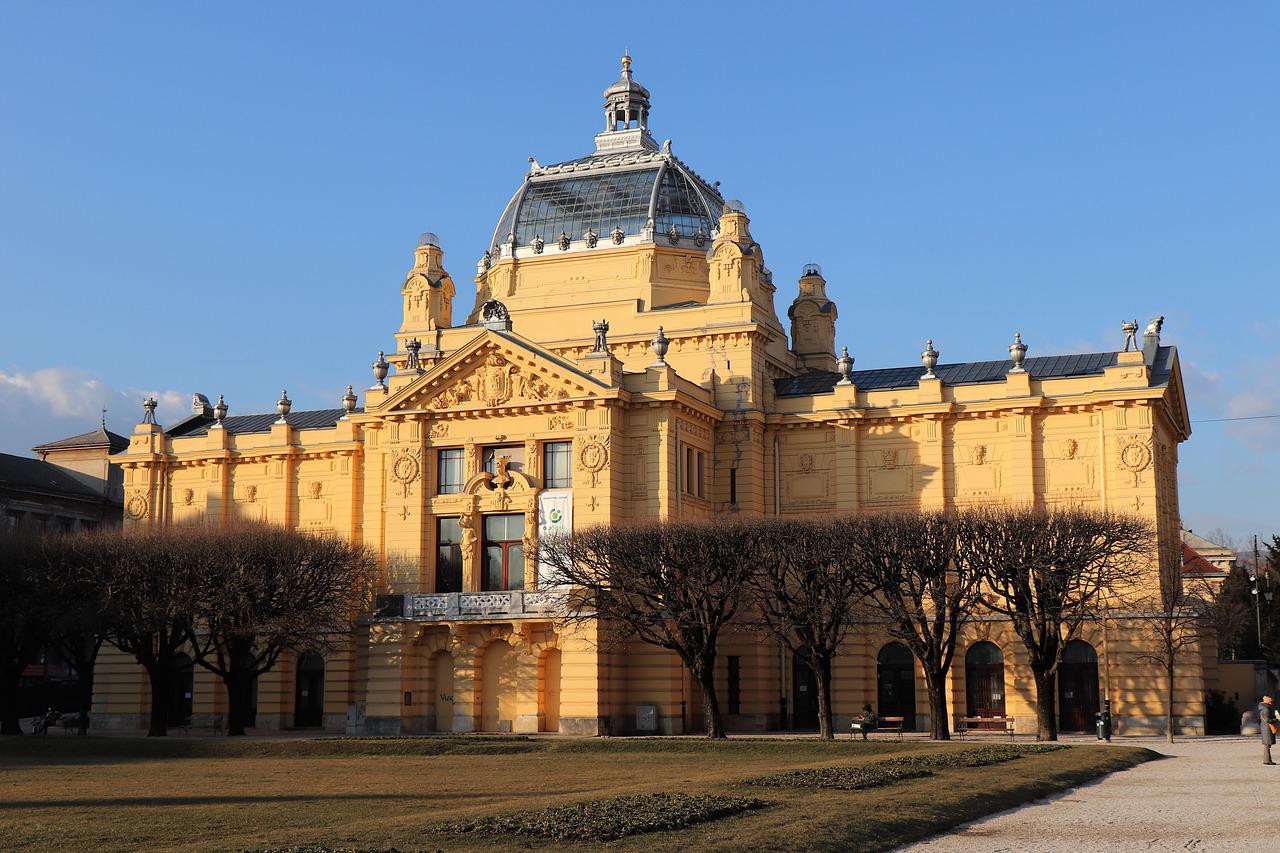 Drumming up ideas to plan the perfect summer holiday getaway? We got you covered! Zagreb is not just a land-locked capital of Croatia but also an iconic travel destination for history lovers and architecture enthusiasts. The city exudes an old-world charm that will have you reaching for your camera more times than you can count! Read more and learn about many more reasons to book a flight to Zagreb during the summer!
It is always better to pack an extra pair of shorts and tees than stuff a bag full of sweaters and winter coats! Zagreb in summer is not just for the colourful architectural landmarks to photograph on a bright clear day but also for a trip away from the gloomy days of wintertime.
Croatians have a deep reverence for their coffee and beer. A hot summer day will make you crave one or the other, depending on your choice of beverage. Catch up with friends, mingle with locals and have a good time sipping away on a hot or cold brew you love!

Flower and handcraft market at Square Opatovina in Zagreb, Croatia Credit: Naturpuur/CC-BY-SA-4.0

 

If you spend a lot of time in Zagreb during the summers, visit the open-air Dolac Market without fail and grab fresh veggies and fruits from local vendors. This bustling city landscape will have your senses in total overload!
Get over a heartbreak, or relive your past relationships at the Museum of Broken Relationships, where there is a humorous & dark side to every donated artefact on display.
The summer season in Zagreb is an excellent time to head out and get a taste of nature by travelling to the local hiking trails that are short or a tram away from the city centre.
Another way to get a taste of nature without the hassle of spending time at wildlife is by sitting in the sun on benches. This city has no shortage of green space to sit and people-watch!
While many people may prefer something less disturbing, there is also a unique way to explore the popular and beautifully maintained cemetery park in Zagreb called the Mirogoj cemetery. Many famous Croatians call this their final resting place, including artists, writers, politicians and even Nobel prize-winning academics.