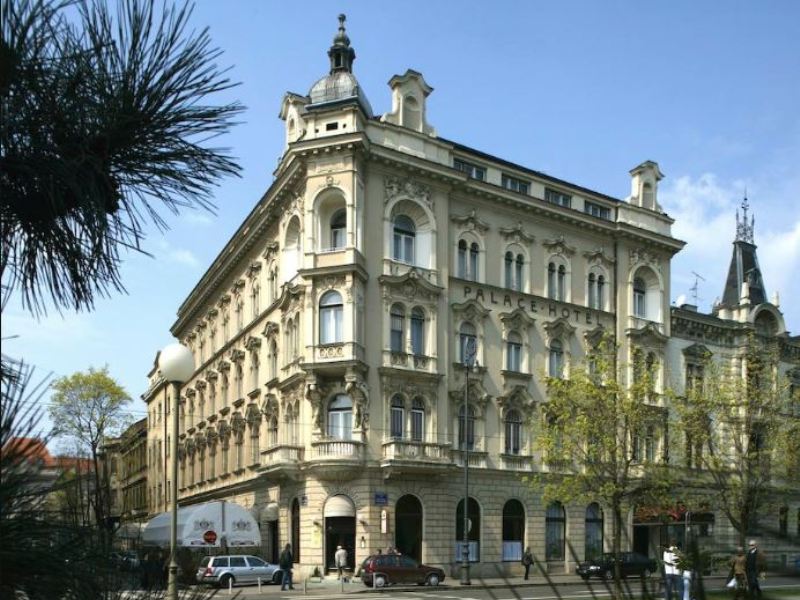 Zagreb is a landlocked city in Croatia and is soon becoming a tourist hub for people wanting to explore something new. The historic attractions and the stunning architecture definitely provide a strong basis for attracting visitors, and wandering through the streets shows exactly how pleasant the Croatian culture actually is. While you plan for the next holiday, try checking in at one of the luxury hotels in Zagreb to make the experience worthwhile.
Palace Hotel Zagreb
The warm and inviting atmosphere of the Palace Hotel along with the stunning views and beautiful location make it a must visit spot in the city. It is 15km away from the Zagreb Airport and is just a short 5-minute walk from Jelačić Square, where you stroll through the stunning natural parks.
The Westin Zagreb
Westin Zagreb Hotel is located in the city centre and is one of the most popular hotels in the city. With state of the art modern facilities, it provides a restful atmosphere to enjoy. Each room is elegantly designed and gives off a warm ambience for the visitor staying.
Hotel Dubrovnik
Hotel Dubrovnik was established in 1929 and is situated in Zagreb's main square. All the rooms are air-conditioned with state of the art amenities coupled with traditional decor. Besides the room, hotel facilities, Lounge Bar and American Steak House restaurant there are plenty of places to try local food as well. The main train station is over 900m away and the Zagreb Airport is 18km away from the hotel.
Canopy by Hilton Zagreb
This hotel offers opportunities for both business and pleasure activities in Zagreb. The rooms have free WiFi, facilities for disabled guests, a casino and many more recreational facilities. All you need is to head over to the spa and enjoy a relaxing vacation while you explore Zagreb.
Sheraton Zagreb Hotel
The Sheraton Hotel is located in the historical part of Zagreb city and offers the perfect blend of history and modern decor and style. Besides the stylish rooms, the hotel also provides over 16 conference rooms that can be used for events and meetings. Places like Piano Bar and Fontana Restaurant are located close by as well.